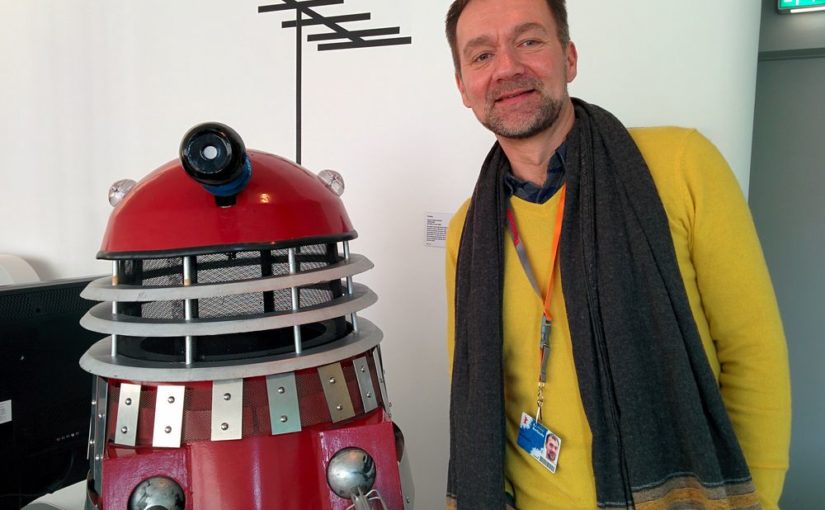 Interview mit Nils Warnecke
Berlinale 2017 – "Things To Come" – Die Ausstellung zur Retrospektive
Parallel zur diesjährigen Retrospektive der Berlinale mit dem Titel "Future Imperfect" gibt es auch in diesem Jahr wieder eine Ausstellung im Museum für Film und Fernsehen der Deutschen Kinemathek direkt am Potsdamer Platz. Nils Warnecke von der Kinemathek ist einer der Kuratoren der Ausstellung.
(Radiointerview mit Nils Warnecke. Aufgenommen am 16. Februar 2017 im Museum für Film und Fernsehen Berlin)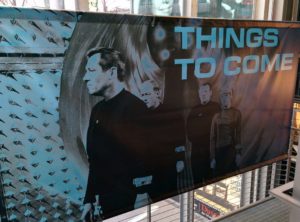 Die 27 Filme der Retrospektive gehörten zu den Publikumsmagneten der diesjährigen Berlinale. Düstere Zukunftsvisionen wie die erste Verfilmung von George Orwell "1984" von Michael Anderson (GB/USA 1956), die selten gezeigte russische Atomkriegs-Apokalypse "Briefe eines Toten" von Konstantin Lopuschanksi (UdSSR 1986) oder die Wiederaufführung von Wolf Gremms Sci-Fi-Groteske "Kamikaze 1989" (BRD 1982) mit Rainer Werner Fassbinder in der Hauptrolle sorgten jedes mal für lange Schlangen und volle Kinosäle.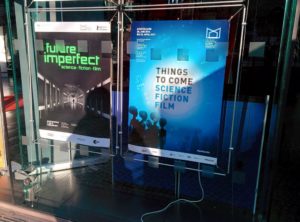 Die Ausstellung "Things To Come" läuft noch bis zum 23. April. Mehr Infos dazu gibt es im Internet auf der Seite der Deutschen Kinemathek.
Außerdem sind begleitend zur Retrospektive zwei lesenswerte Publikationen erschienen. "Future Imperfect" bietet ergänzende analytische Essays zu den Themen der gezeigte Science-Fiction-Klassiker und ist bei Bertz + Fischer erschienen (in englischer Sprache). Der umfangreiche Katalog "Things To Come" beleuchtet die verschiedenen Bereiche der Ausstellung und informiert natürlich über die oft einzigartigen Ausstellungsstücke. Erschienen ist der Katalog beim Bielefelder Kerber Verlag.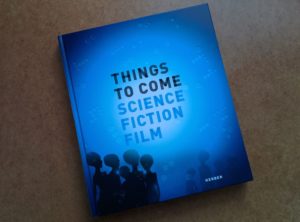 Eine kürzere Fassung dieses Interviews lief bereits in der Radiosendung "Filmriss – das Berlinalemagazin", die jedes Jahr zur Berlinale täglich bei Kiel FM, Lübeck FM, Oldenburg Eins, Tide 96,0 in Hamburg, Stadtradio Göttingen und Westküste FM zu hören ist.