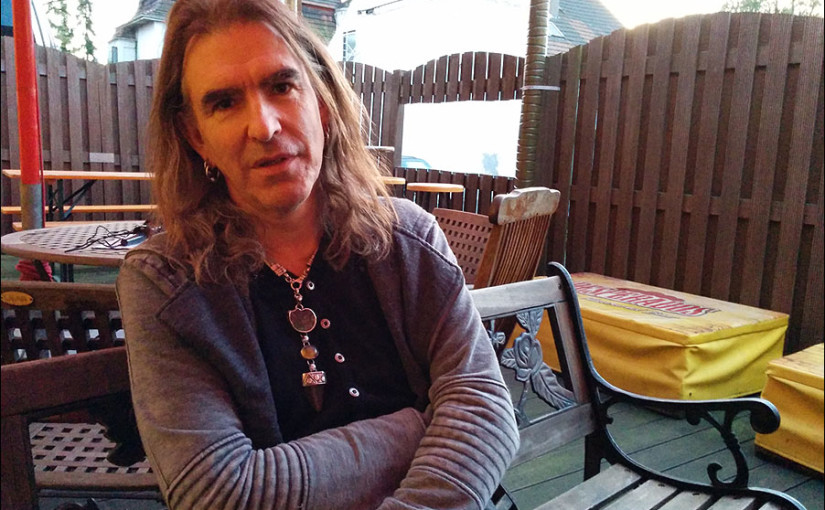 Interview mit Justin Sullivan (New Model Army)
Die britische Rockband New Model Army veröffentlichte 1984 ihre erste Platte "Vengeance". 30 Jahre später im Herbst 2014 war  Sänger und Bandgründer Justin Sullivan wieder mit seiner Band in Deutschland auf Tour.
Der Schwerpunkt der Konzerte lag auf den beiden letzten Alben "Between Dog And Wolf" (2013) und "Between Wine And Blood". Letztere ist im September des vergangenen Jahres herausgekommen und beinhaltet neben 6 neuen Studiotracks auch 11 Liveversionen von Songs der Vorgängerplatte. Beide Platten wurden gemeinsam mit dem amerikanische Produzenten Joe Barresi aufgenommen, der auch schon für Bands wie Tool oder Queens Of The Stone Age an den Reglern saß.
Das Interview mit Justin Sullivan habe ich am 18. Oktober 2014 vor dem Auftritt der Band im Bremer Aladin mit ihm geführt.
(Interview with Justin Sullivan (New Model Army) recorded October 18, 2014 in Bremen, Germany)
Viele der Konzerte waren schon im Vorfeld ausverkauft. Neu in der sich immer wieder verändernden Bandbesetzung war diesmal Bassist Ceri Monger, der auf der Bühne auch einige zusätzliche Schlagzeugparts übernahm.
Für dieses Jahr hat die Band bereits einige Festivalauftritte angekündigt, unter anderem beim Ruhrpott Rodeo, dem Burg Herzberg Festival und in Wacken (!).
Mit bei dem Gespräch dabei war übrigens Oliver Schwarze von der Radiosendung Hard- Heart Beat. Gemeinsam mit ihm habe ich Justin Sullivan auch schon vorher getroffen und zwar bei den Konzerten im Bremer Modernes 2005 und ebenfalls im Aladin  2009.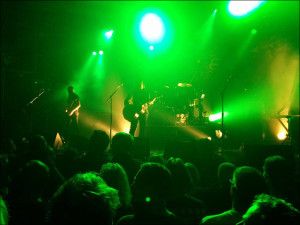 Green and Grey im Bremer Aladin 2014.
Offizielle NMA-Homepage
Snelsmore Wood – Deutsche New Model Army Fanseite
New Model Army bei Facebook
New Model Army bei Twitter
Trailer zu dem neuen Dokumentarfilm "Between Dog And Wolf: The New Model Army Story", der letztes Jahr erstmals bei einigen britischen Filmfestivals gezeigt wurde. Der Film von Regisseur Matt Reid soll bald auch auf DVD erscheinen.