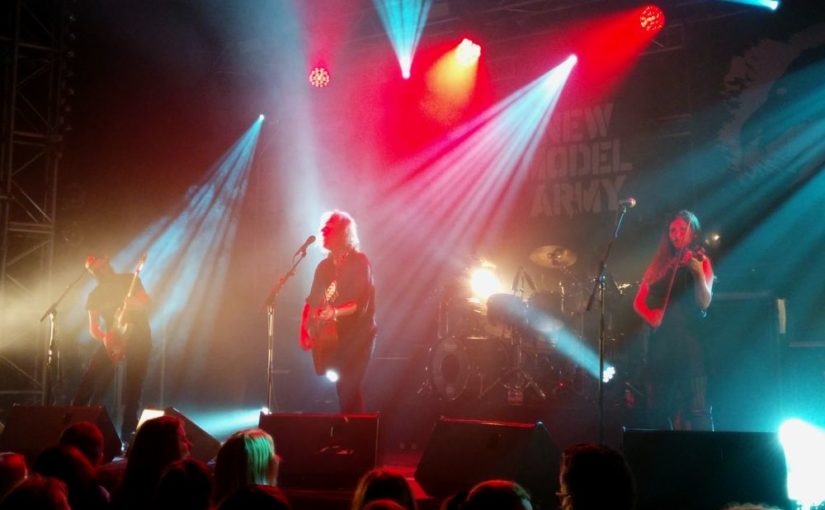 Interview mit Justin Sullivan (New Model Army) II – Winter
Anfang des Jahres war die britische Rockband New Model Army auf Tournee in Deutschland und spielte erneut im Bremer Aladin, wo bereits auch die letzten beiden Konzerte der Band 2009 und 2014 stattfanden. Die aktuelle Platte "Winter" ist im Herbst 2016 erschienen und gehört ähnlich wie der Vorgänger "Between Dog And Wolf" zum erfolgreichen Spätwerk der Band, das bei Fans und Kritikern gut ankommt und der Gruppe auch wieder größeren kommerziellen Erfolg beschieden hat.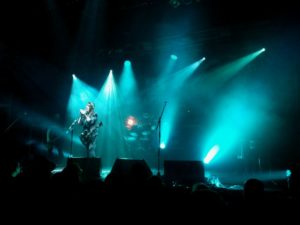 Das Konzert bestand zu einem großen Teil aus neueren Songs, die mit Klassikern und Fanfavoriten aus über 35 Jahren Bandgeschichte gemischt wurden ("Higher Wall", "51st State", "I Love The World"). Als Gast war die Leipziger Komponistin und Violinisten Shir-Ran Yinon dabei (Haggard, Krayenzeit), die seit einigen Jahren bei ausgewählten Liveshows der Band die Geigenparts zu Songs wie "Vagabonds" oder "Winter" beisteuert.
Das Interview mit Justin Sullivan habe ich am 28. März 2017 nach dem Auftritt der Band im Bremer Aladin mit ihm geführt. Es nimmt ein wenig den Faden nach dem letzten Interview von 2014 wieder auf.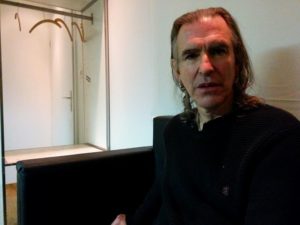 (Interview with Justin Sullivan (New Model Army) recorded March 28, 2017 in Bremen, Germany)
New Model Army spielen im November und Dezember einige ausgesuchte Konzerte im Rahmen ihrer alljährlichen "Winter Gatherings". Alle Shows in Großbritannien sind bereits ausverkauft und am 16. Dezember spielen sie im Kölner Palladium ihr einziges Deutschlandkonzert in diesem Rahmen. Im Januar folgt eines der selteneren Solokonzerte von Justin Sullivan beim "Acoustic Winter 2018" in Düsseldorf. Darüber hinaus hat die Band für den 13. und 14. April 2018 einen bisher nicht näher benannten "einzigartigen Event" angekündigt.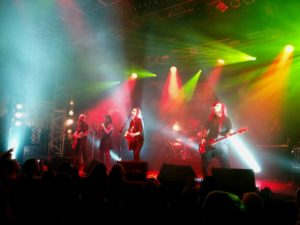 Wer so lange nicht warten will, dem sei der Dokumentarfilm "Between Dog And Wolf – The New Model Army Story" von Matt Reid empfohlen. Er begleitet Justin Sullivan zu den Orten der Anfangszeit der Band und lässt auch ehemalige Bandmitglieder, Produzenten und Fans der Gruppe zu Wort kommen. Der Film ist am 3. März bei earMUSIC auf Blu-ray und DVD erschienen. Im Bonusmaterial finden sich zusätzliche Interviews und bisher nicht veröffentlichte Liveaufnahmen eines Konzert im Londoner Marquee aus dem Jahr 1985.