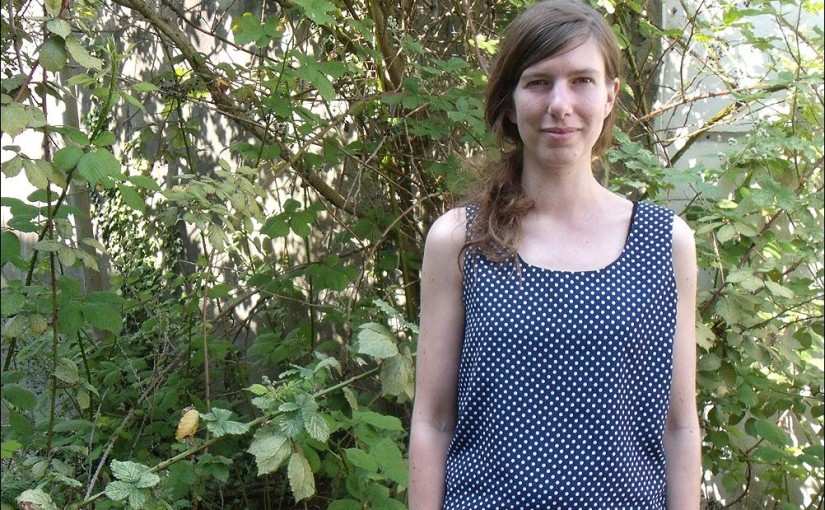 Interview mit Nadja Rüdebusch (binoculers)
Ob Indie-Folk, Dark Pop, Psychedelia oder Folk Noir – die fragilen Popminiaturen von binoculers entziehen sich weitgehend einer einfachen musikalischen Kategorisierung. Seit acht Jahren entstehen so einzigartige Songs zwischen sanften Schlafliedern, verträumten Zirkusmelodien, düsteren Folkballaden und elegantem Kammerpop.
Die Sängerin und Musikerin Nadja Rüdebusch ist in Oldenburg geboren und aufgewachsen. Seit vielen Jahren lebt und arbeitet sie aber schon in Hamburg. Dort hat sie 2007 das musikalische Projekt binoculers gegründet. Die ersten Aufnahmen entstanden gemeinsam mit Schlagzeuger und Multinstrumentalist Daniel Gädicke.
Als Duo haben sie 2008 die EP "My House Is My Companion And One Day I'll Grow Together With It" veröffentlicht. Ein Jahr später folgte bereits die erste Platte "Every Seaman's Got A Favourite Spaceship". In den folgenden Jahren spielte Nadja weit über hundert Konzerte. Viele Auftritt absolvierte sie dabei allein mit Keyboard, Gitarre und einer Loop Station.
Die Musik von binoculers ist zwischen Minimal Folk und Dream Pop angesiedelt. Auf den ersten Aufnahmen dominierten sparsame Arrangements mit akustischen Gitarren und reduzierte Pianomelodien. Diese direkte, aber doch zurückhaltende musikalische Ansprache erinnert beispielsweise an die Musik von Nico, Leonard Cohen, Smog oder Nick Drake.
"Grandmother's House" (2012)
Seit 2012 wurde der Sound dann um fast schon orchestral anmutende Elemente und den Einsatz unterschiedlichster Instrumente erweitert. Die so entstandene dritte Platte "There Is Not Enough Space In The Dark" ist erstmals auf dem neu gegründeten eigenen Plattenlabel Insular veröffentlicht worden. Produziert und abgemischt wurde sie erneut in Zusammenarbeit mit Daniel Gädicke.
Am 17. Juli erscheint jetzt die dritte Platte "Adapted To Both Shade And Sun", die erstmals seit 2007 wieder komplett als Duo konzipiert und eingespielt worden ist. Das Gespräch mit Nadja Rüdebusch habe ich am 02. Juni 2015 im Studio von Oldenburg Eins mit ihr geführt. Zuerst habe ich sie gebeten die neuen Aufnahmen mit eigenen Worten vorzustellen.
binoculers Interview – Teil 1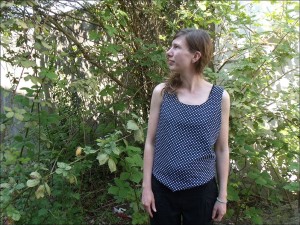 Nadja Rüdebusch in Oldenburg am 02. Juni 2015
binoculers Interview – Teil 2
"Adapted To Both Shade And Sun" von binoculers erscheint am 17. Juli bei Insular.
Das im Interview angesprochene neue Projekt von Daniel Gädicke SONMOON ist der Nachfolger seiner mittlerweile aufgelösten Band xrfarflight. Der Sound ist hier ist deutlich rockiger und erinnert an klassischen Indierock der 90er Jahre, mit Reminiszenzen an die britische Popmusik und Psychedelia der 60er. Die ersten Songs sind mittlerweile auch auf soundcloud zu hören.
"Where The Water Is Black" (2015)
Video directed by Marcus Richardt, shot by David Rankenhohn, script animations by Karoline Siebert, edited by Eike Swoboda.
A Track of SONMOON's debut album, to be released autumn 2015 on insularmusic.