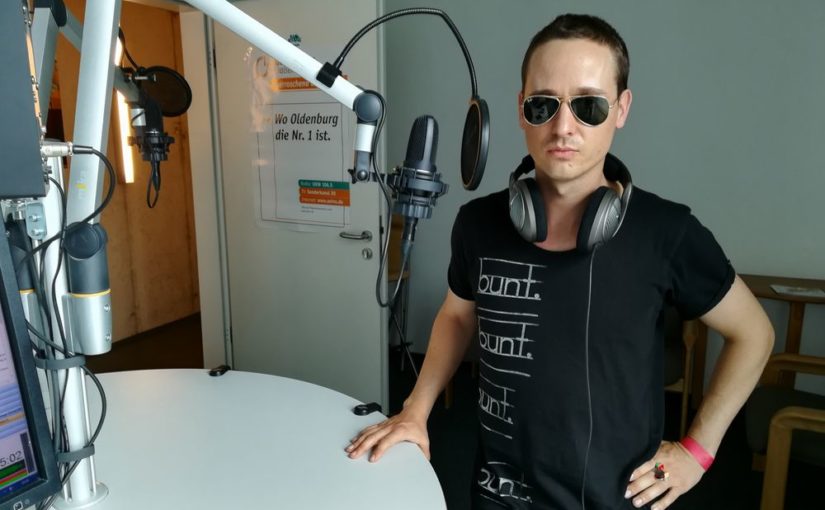 Interview mit Tom Schilling
Der Berliner Schauspieler und Sänger Tom Schilling war zusammen mit seiner Band The Jazz Kids im Juli diesen Jahres beim Oldenburger Kultursommer zu Gast. Auf der großen Open Air-Bühne vor dem Oldenburger Schloss präsentierten sie Lieder ihres Debütalbums "Vilnius", das am 21. April auf dem Label Embassy Of Music erschienen ist. Für Schilling war es auch eine Rückkehr in die Stadt, in der er bereits 2012 als Schauspieler großen Erfolg hatte. Beim Internationalen Filmfest Oldenburg wurde er 2012 für seine Rolle in dem Film "Oh Boy" mit dem Preis als bester Schauspieler ausgezeichnet.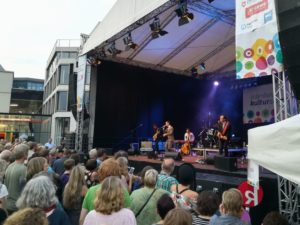 Am Nachmittag vor dem Konzert war Tom Schilling noch schnell bei Oldenburg Eins vorbeigekommen. Mein Radiointerview mit ihm gibt es hier in leicht bearbeiteter Fassung zum Nachhören.
(Radiointerview mit Tom Schilling am 7. Juli 2017 im Studio von Oldenburg Eins)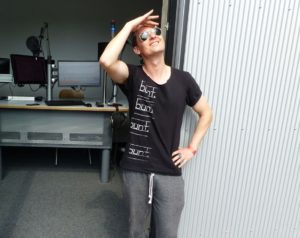 Neben seinen eigenen Songs gab es beim Liveauftritt am Abend auch noch einige ausgesuchte Coverversionen zu hören: "Der Turm stürzt ein" von Rio Reiser (Ton Steine Scherben 1981), "Kinder (Sind so kleine Hände)" von Bettina Wegner (1976) und "Das Lied vom einsamen Mädchen" von Werner Richard Heymann (1952), welches vor allem durch die Interpretation von Hildegard Knef und etwas später Nico bekannt geworden ist.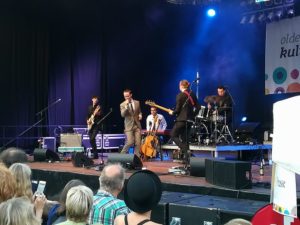 Einen einstündigen Mitschnitt mit all diesen Songs und Stücken von "Vilnius" wie "Kein Liebeslied" und das angesprochene "Kalt ist der Abendhauch" sendet Oldenburg Eins morgen (29.12.2017) ab 17:00h im Radio. In Oldenburg auf Ukw 106,5 oder im Internet-Livestream.
Einen Download oder Abruf on-demand zu einem späteren Zeitpunkt wird es aus rechtlichen Gründen nicht geben.