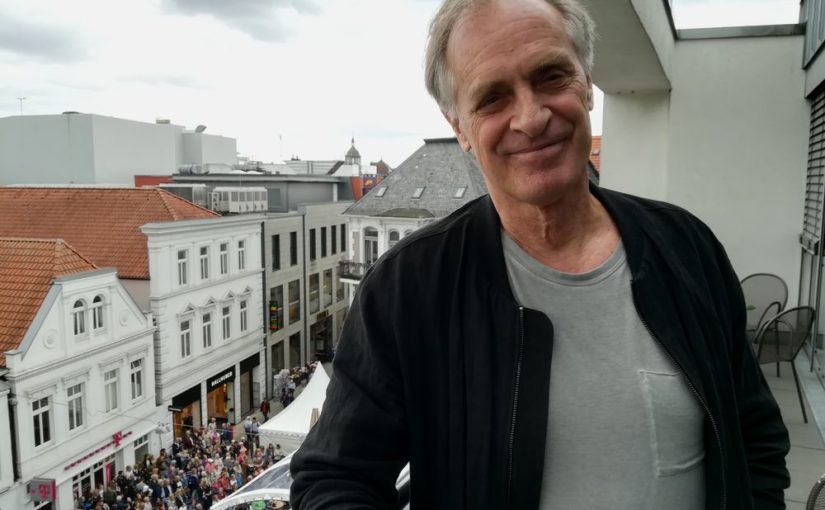 Interview mit Keith Carradine
In wenigen Tage startet das 26. Internationale Filmfest Oldenburg und zur Einstimmung darauf gibt es hier noch mal mein Radiointerview mit dem amerikanischen Schauspieler Keith Carradine, dem der Tribute des letzten Jahres gewidmet war.
(Interview with Keith Carradine recorded September 15, 2018 in Oldenburg, Germany)
Drei Filmklassiker mit Keith Carradine waren in Oldenburg zu sehen, außerdem hatte er auch einen neuen Film mitgebracht.
In Alan Rudolphs Liebesfilm "Ray Meets Helen" spielt er einen liebenswerten Gangster, der sich auf seine alten Tage noch einmal neu verliebt. Der Film aus dem Jahr 2017 ist zugleich die letzte Rolle von Hauptdarstellerin Sondra Locke gewesen ("Dirty Harry kommt zurück", "Ratboy"), die kurz nach diesem Interview im November letzten Jahres verstorben ist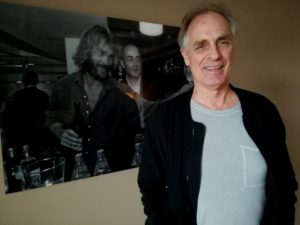 (Keith Carradine, Altera Hotel Oldenburg 15.09.2018)
Mit "Trouble In Mind" (1985) zeigte das Festival einen weiteren Film von Alan Rudolph, mit dem er mehrfach zusammengearbeitet hat. In diesem Neo-Noir-Thriller ist er an der Seite von Geneviève Bujold und Kris Kristofferson zu sehen. Eine seiner eindrücklichsten Rollen ist mit Sicherheit die des FolksängersTom Frank in Robert Altmans Meisterwerk "Nashville" (1975), den das Festival bei einem großen Galaabend präsentierte. Für seinen Song "I'm Easy" gewann er 1976 einen Oscar. Außerdem war noch Ridley Scotts Erstling "The Duellists" (1977) im Programm, ein Kostümdrama und Actionfilm, das ihn im ewigen Clinch Harvey Keitel zeigt.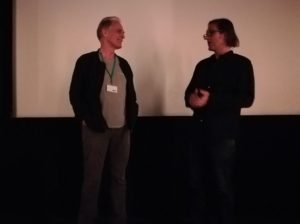 (Director Buddy Giovinazzo hosting a Q & A with Keith Carradine at the screenig of "The Duellists", Cine k Oldenburg 15.09.2018)
Im Gespräch geht es aber auch um seine regelmäßige Zusammenarbeit mit Regisseur Walter Hill ("Die letzten Amerikaner", "Deadwood") und seine Rolle als US-Präsident in der aktuellen Fernsehserie "Madam Secretary".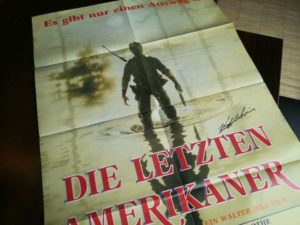 (German One Sheet of "Southern Comfort", Private Collection)