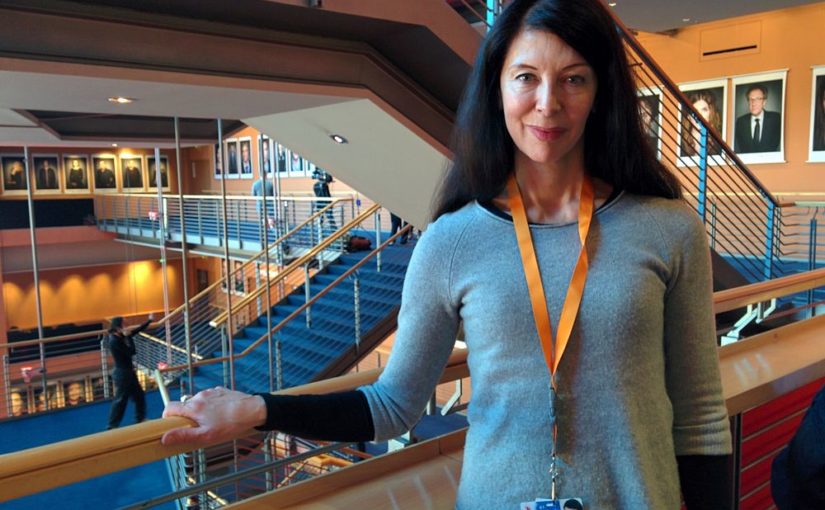 Interview mit Margarete Kreuzer
Berlinale 2017 – "Tangerine Dream: Revolution Of Sound"
2015 ist der Berliner Musiker Edgar Froese im Alter von 70 Jahren verstorben. Mit seiner Band Tangerine Dream hatte er seit den frühen siebziger Jahren internationale Erfolge gefeiert und gilt neben Kraftwerk und Jean-Michel Jarre als einer der Vorreiter der modernen elektronischen Musik. Der Dokumentarfilm "Revolution Of Sound: Tangerine Dream" erzählt jetzt seine Geschichte.
Die Regisseurin und Fernsehjournalistin Margarete Kreuzer konnte dazu auf bisher unveröffentlichte Privataufnahmen von Edgar Froese zurückgreifen und hat mit zahlreichen Wegbegleitern wie Peter Baumann, Volker Schlöndorff oder Michael Mann gesprochen.
(Radiointerview mit Margarete Kreuzer. Aufgenommen am 16. Februar 2017 im Berlinale Palast)
Margarete Kreuzers Dokumentarfilm "Revolution Of Sound: Tangerine Dream" hatte seine Weltpremiere bei der Berlinale 2017 in der Reihe Panorama Dokumente und soll im Lauf des Jahres in die Kinos kommen. Eine deutlich kürzere Fassung des Film lief 2016 schon beim Fernsehsender ARTE, der auch an der Produktion beteiligt war. Außerdem gab es zur Finanzierung des Films auch eine Crowdfunding-Aktion bei Kickstarter.
Eine kürzere Fassung dieses Interviews lief bereits in der Radiosendung "Filmriss – das Berlinalemagazin", die jedes Jahr zur Berlinale täglich bei Kiel FM, Lübeck FM, Oldenburg Eins, Tide 96,0 in Hamburg, Stadtradio Göttingen und Westküste FM zu hören ist.